Embroidery Jewelry
18 Dec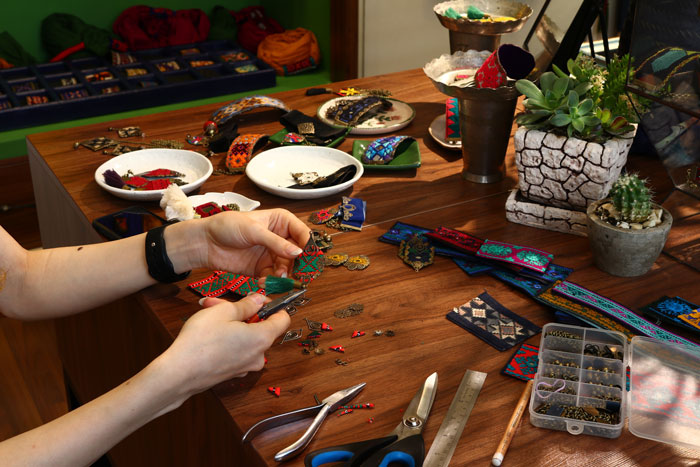 Traditional Persian embroidery is one of the oldest practices for decorating cloths and many other textiles.
Those who lived in Kamarband cave, located near the city of Behshahr and those who lived on the south side of the Caspian Sea 8000 years ago, made their living by raising livestock such as sheep and goats as well as crops. Based on discoveries and rostral needles left by the natives, it appears that they gathered wool from livestock, produced cloth and then sewed pieces together using the aforementioned needles.
In the recent years, archeology efforts at Tepe Sialk near the city of Kashan has revealed evidence indicating weaving techniques which dates back to two or three centuries ago.
Additionally, numerous spinning wheels and spindles have been discovered in excavation sites which signifies that weaving and embroidery has been commonly practiced during various ages across the country.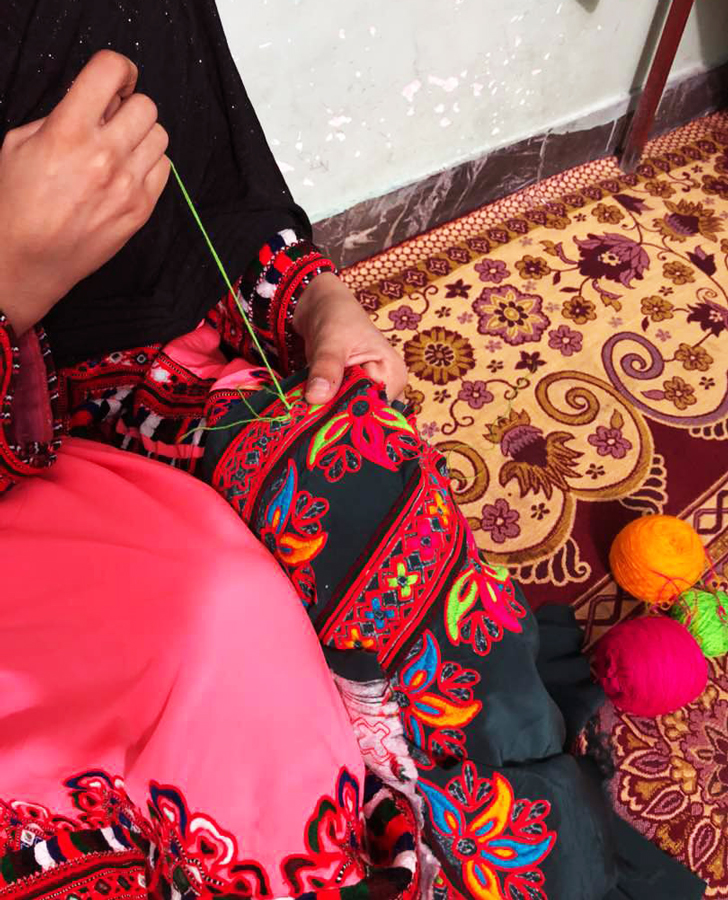 Today, the art of embroidery and handicraft is commonly practiced in the provinces of Sistan and Baluchestan and many other regions of the country.
Embroidery jewelry and ornaments are handmade by Baloch and Turk women. Designs are generally selected from traditional regional patterns.
Shapes and colors undergo further redesign to keep up-to-date.
Apart from offering you a beautiful and innovative mixture of embroidery, leather and metal, Hiva gallery also share with you an invaluable piece of art and culture of an ethnic group.

Artificial leather is used as a substitute to support animal rights.
Metal components consists of bronze and plated iron, and they are lead and nickel free.
Due to being plated, metal components do not suffer color change or damage in dry or damp weathers.